Ilion Days Doo Dah Parade & More
Save The Date!!!
2015 Ilion Days - July 11th-19th
2015 Parade and Fireworks on Friday, July 17
This years Doodah theme is:

"to be announced"
PLEASE NOTE: Alcohol is prohibited on parade floats!
Don't forget about our chair raffle!
Here is one of the hand painted chairs from last year. Chair shown below was located at Cut It Up North. See an Ilion Days Committee Member for tickets.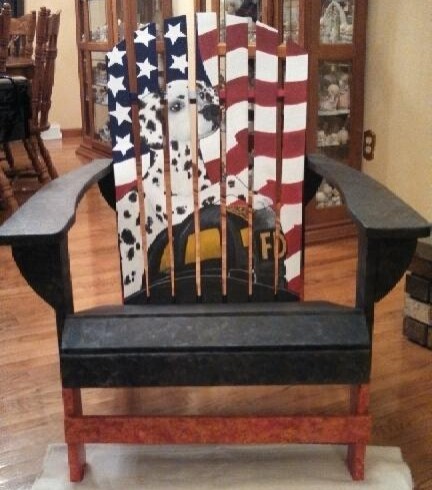 2014 Raffle Winners
Adirondack Chair Raffles:
Deb Sterling, B. Jaswick, Patti Hendrix, Kathy Stocker and Theron Moore
Chair painters: Barry Rowley, Laurie Lavine, Christina Korba, Vicki Ferrusi, & Joan Crim

50/50 Raffle:
Vicki Cusworth

Ducky Race:
1st - Russ Outtrim
2nd - Sara Congdon
3rd - Ann Smith



Water Safari Gift Card:
Meghan Perez

Car Show Winners:
Captain's Award - Bill Thomes
Mayor's Award - Robert Culver
People's Choice - Gint Reider



Princess Pageant:
Ilion Days Princess - Eliza Jones
LIttle Miss - Lily Kaszycki
Little Mister - Zachary Preston




Scavenger Hunt Grand Prize:
Sam and Sydney Arnaboldi of NYC


5K race results:

2014 5K Race Winners:

Parade Route www.ilionny.com
Ilion Marina Picture was taken by Ojiisan. Check out more of his work here.